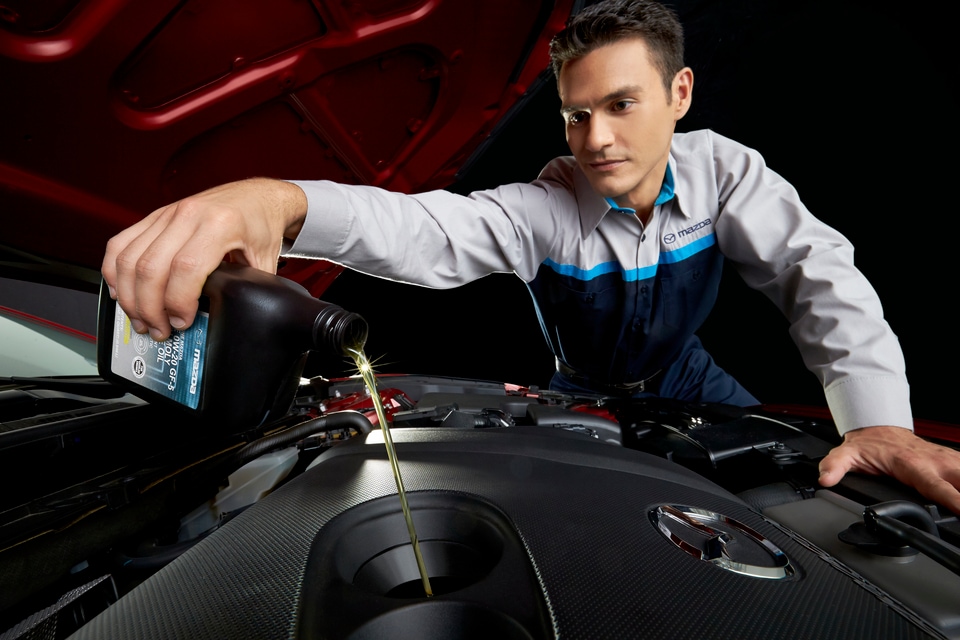 ​Is your Mazda beginning to look like it could use a bath? Well, you're in luck! Here at Mazda of Jackson, you can take advantage of Free Car Wash Wednesday when you schedule an oil change with our service center. Simply bring your car in for its regular oil change on a Wednesday and we can get your vehicle squeaky clean again in no time!
Why does your car need an oil change?
Oil is responsible for keeping the parts in your engine lubricated, cool, and clean. Unfortunately, oil gets dirty and breaks down into a gross sludge over time.
Dirt particles and oil sludge can damage your engine, cause it to wear down faster, and dampen its efficiency, so it's crucial to change your car's oil regularly to keep everything running smoothly under the hood.
Most modern engines need an oil change every 5,000 to 10,000 miles, so if it's been a while since your car's last change, we'll be happy to take care of it for you!
Does your car really need a wash?
Car washes are obviously essential if you want to keep your car looking spick and span, but regular washes help your vehicle in other ways, too.
Things like dead bugs, bird droppings, and other forms of nature's aerial strikes are unsightly, but they can also cause damage if left on your car for too long. For example, your car's paint job can come out looking worse for wear if left to the mercy of the elements. Bird droppings, as they are somewhat acidic, can be especially destructive.
Purchase an Oil Change and Get a Free Car Wash
If you're ready to take advantage of Free Car Wash Wednesday, we invite you to schedule an oil change and allow our team to treat your vehicle to a complimentary wash. We'll have your car shining brightly and running smoothly in no time!