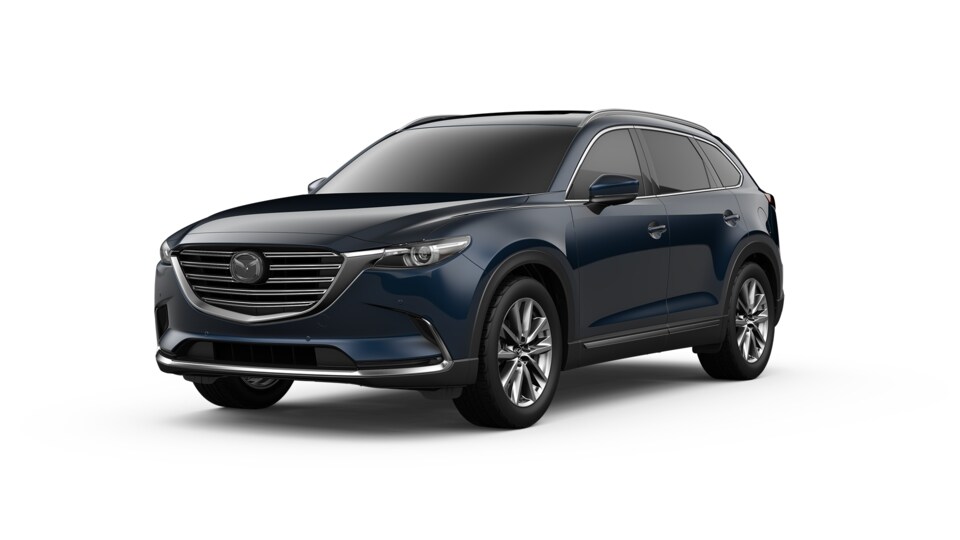 ?When you have enough people in your household to warrant investing in a larger vehicle, you often find yourself browsing full-size SUVs. Unfortunately, if you also want your vehicle to be stylish and fun to drive, you're also likely to find that much of the segment leaves you wanting more. That's where the Mazda CX-9 enters the spotlight and shakes things up. Where some full-size SUVs are bulky and feel as though they could transform into a minivan at any moment, the CX-9 is sleek, artful, and energetic.
Keeping in line with the Mazda brand's KODO: "Soul of Motion" design philosophy, the CX-9 flaunts a stunning, sculpted exterior that makes it seem almost as if it is moving even as it rests in your driveway. Inside, the CX-9's cabin is spacious, quiet, and comfortable with plenty of features deliberately and intuitively placed to enhance your driving experience and help you focus on the road.
Of course, the CX-9's stunning good looks and sophisticated interior aren't the only reasons to get excited about this full-size SUV. Designed to give you superior ride quality, excellent handling, and dynamic driving manners, the CX-9 is as fun to drive as it is attractive and versatile. Spirited, efficient, and prepared to accommodate extra passengers and cargo with ease, the CX-9 can provide you with the utility you need and the levels of fun and style you want.
Explore the new Mazda CX-9 first-hand at our Mazda dealership today and see how it handles out on the open road!