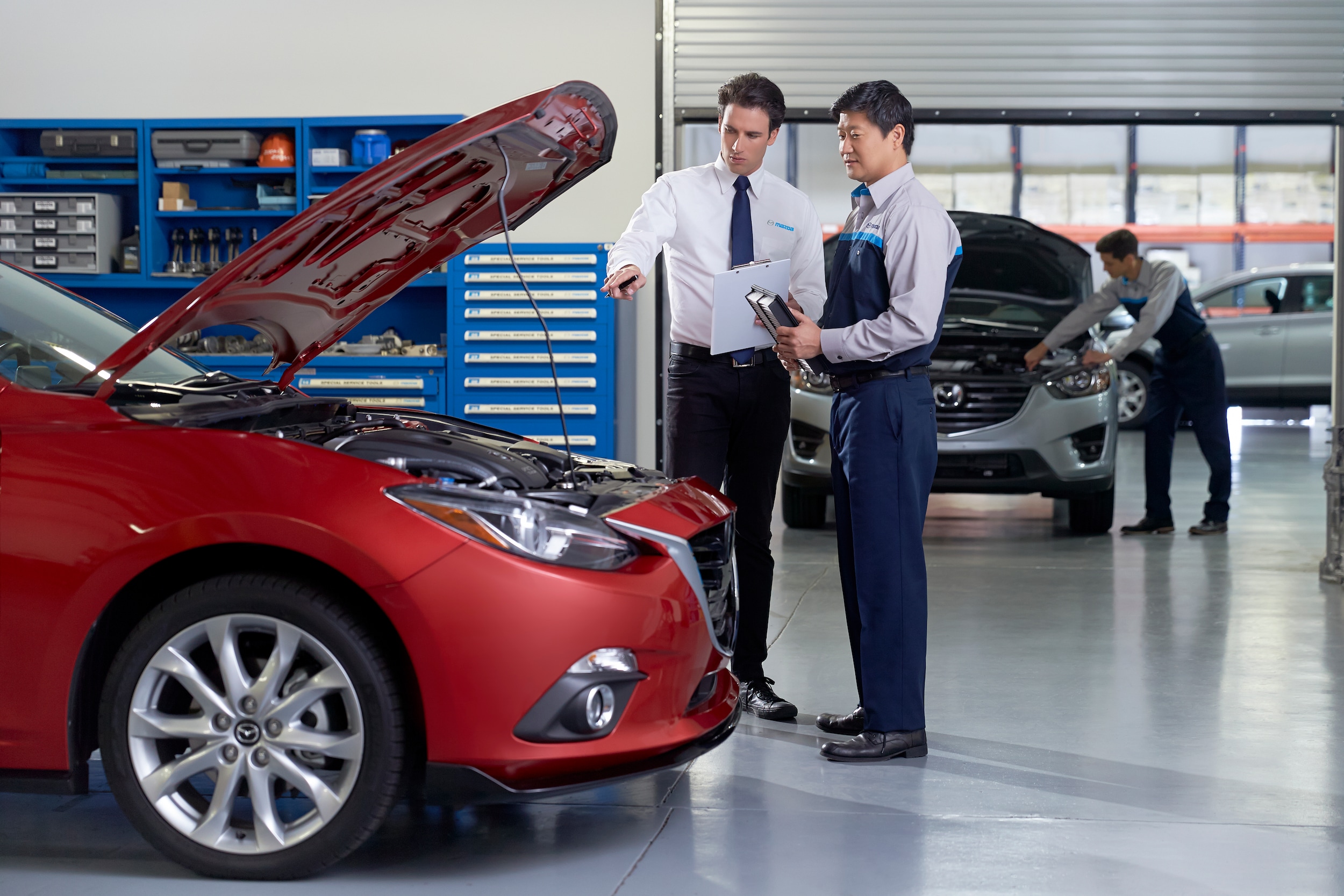 Routine maintenance is the key to long life for your Mazda. That includes scheduling an engine tune-up at regular intervals to make sure that everything under the hood of your Mazda is working at full capacity. Fortunately, our Mazda service center can tune up your engine for you so that you can always be confident in your car's abilities.
So, what does a Mazda engine tune-up entail? Here's a brief overview:
What Goes Into a Mazda Tune-Up?
An engine tune-up typically consists of inspecting components under the hood and replacing certain components as needed to help your engine run more smoothly. A tune-up might include replacing worn-out parts such as:
Spark plugs, coils, and plug wires
Oil, air, and fuel filters
Belts and hoses
Fluids like oil, coolant, and transmission fluid
Unfortunately, components under your Mazda vehicle's hood don't last forever, but being proactive about providing your vehicle with the service it needs can help you save money and avoid pricey repairs in the long run.
How to Tell if Your Mazda Needs a Tune-Up
Your owner's manual can give you specifics regarding what your particular type of vehicle needs and when to keep it running smoothly, but your vehicle might already have symptoms that indicate a need for prompt service.
Signs that your car needs a tune-up include:
Frequent stalling, which can result from worn spark plugs or a need for adjustment
Engine has trouble starting
Rough idling or running
Bad gas mileage
If you have any concerns about your engine or your Mazda vehicle's performance, let us know. Our team of Mazda technicians can perform routine maintenance or get to the bottom of engine trouble and perform repairs to help you get your Mazda back up and running like new!